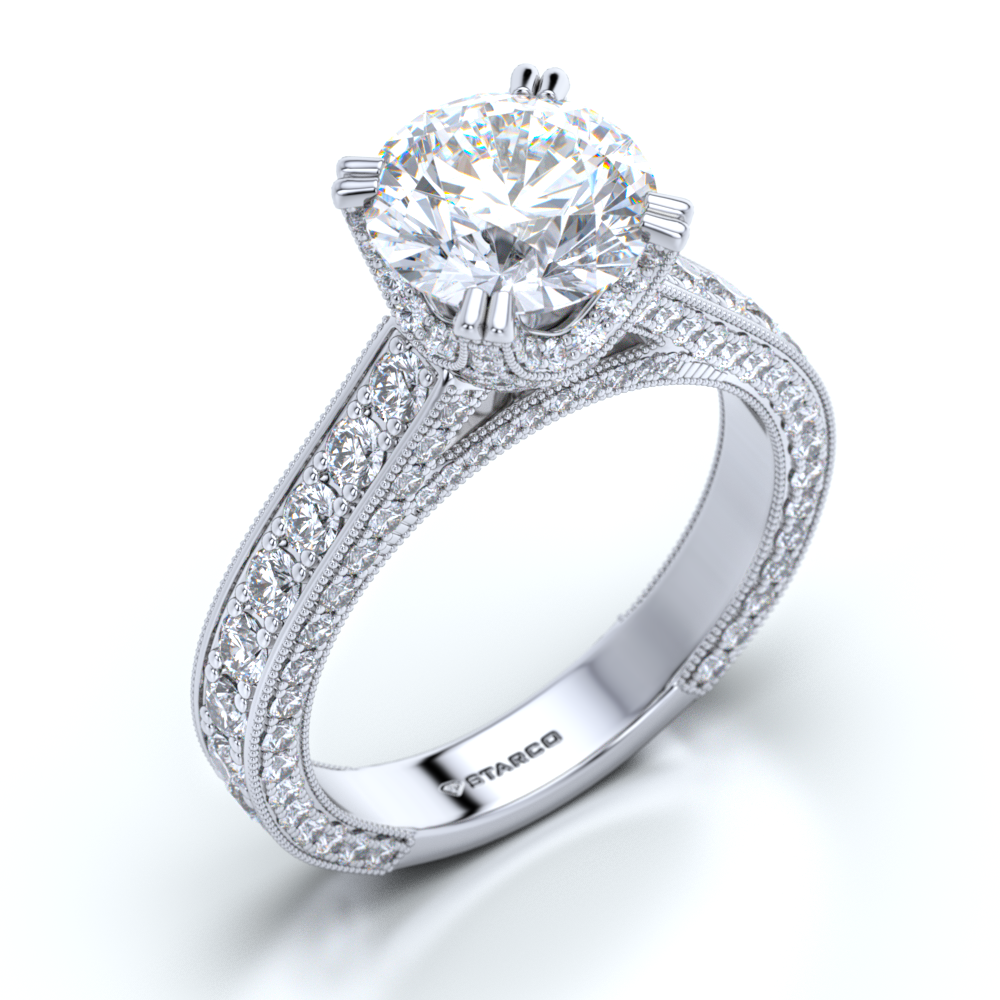 Art Deco Ring with Millegrain Detail – Diamond Ring
A stunning brilliant cut diamond in a vintage micro pave setting, with a beautifully detailed millegrain finish.
Pure high carat round shaped diamond covered with four claws. Brilliant design and setting of diamonds in ring simply amazing. Best ring for wedding and engagement ceremony. Complete bottom level diamond setting is the major attraction to the ring. Perfect dimensions and shape of the diamond show the beauty of the Art Deco ring. This antique design exclusively available in Staco Jewellery Sydney.