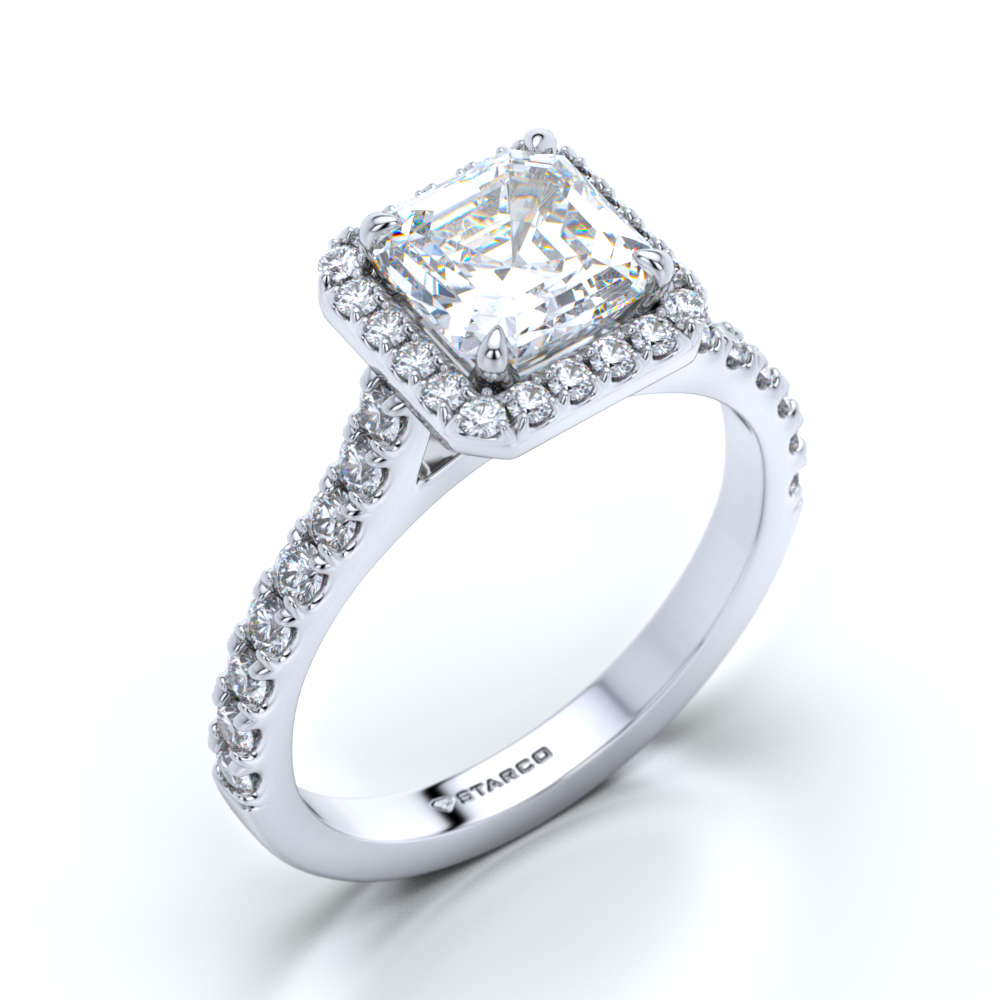 Asscher Cut Diamond Halo Ring
A contemporary asscher cut diamond set in a very unique cathedral design featuring a beautiful claw set diamond halo and band.
An Asscher cut is nearly similar to emerald cut. Asscher  varies in look and style.  Beautiful halo diamond set design in Asscher cut with Octagonal shape projects the stylish look and beautiful brightness of the diamonds. Our expert craftman design makes you stunning. Quality and  purity of the diamond include the type of a carrot diamond using. We serve the promising purity and quality carat.