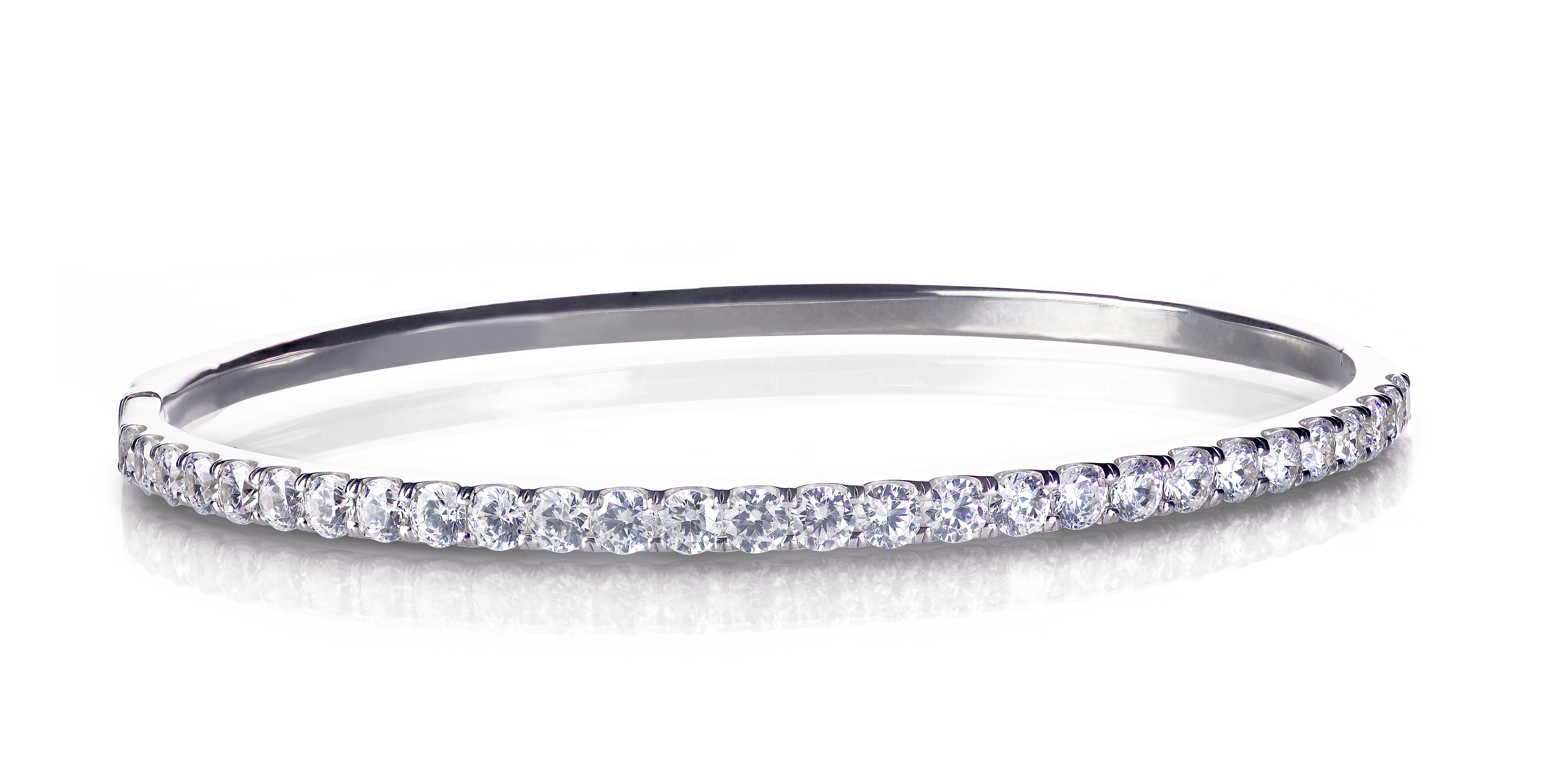 BRA02: Diamond Bangle Bracelet in Platinum
Showcasing shining row of diamonds with a bangle case of white gold or platinum with a detailed pattern of white glittering diamonds that adds sparkle in your style. This can be used regularly that suits to any type of outfit.
This will spread sparkles effortlessly wherever you go with its stunning bangle model. Prettify your look with the diamond bracelet on your wrist with this stylish platinum bangle studded with diamonds. This adds lavishness to your look that envy your friends.