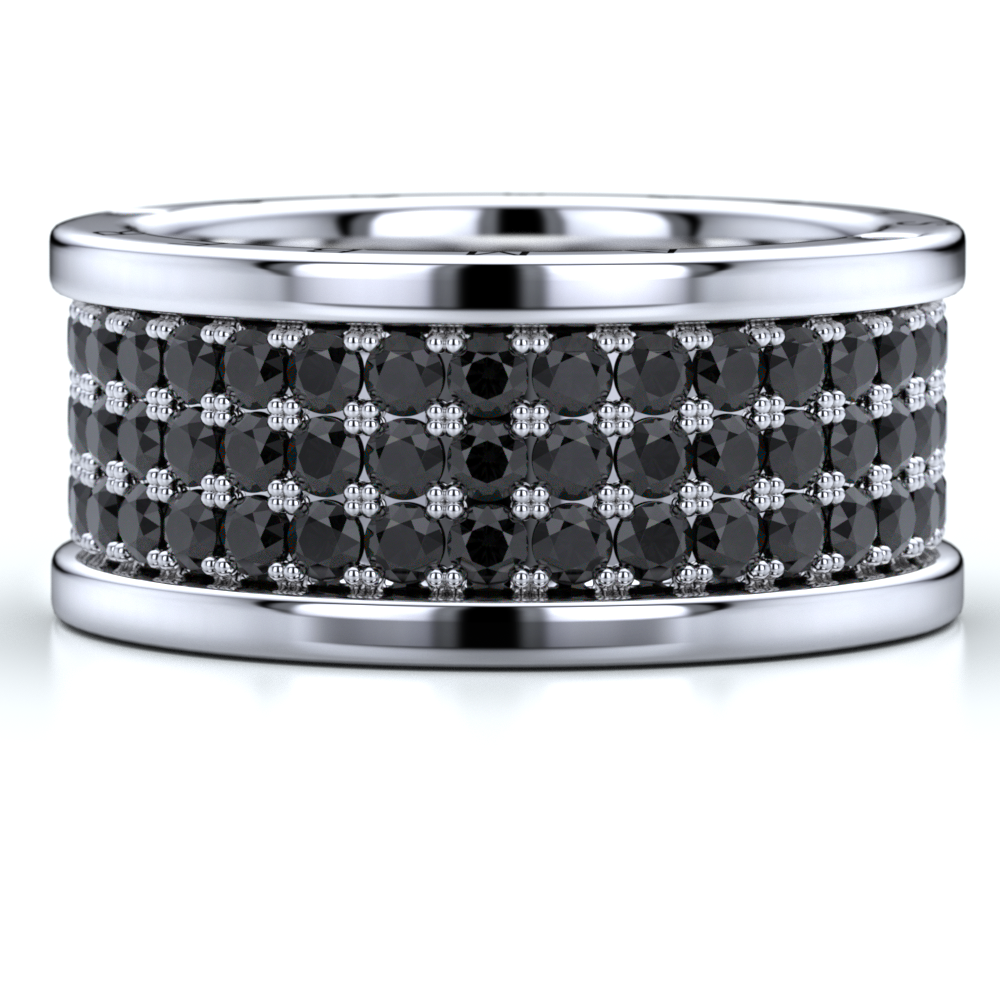 STG02: Diamond Dress Rings
This unique pattern of dress ring is made on platinum that is constructed in an "L" pattern embossed with pure white polished diamonds. Our skilled craftsmen have created this sophisticated, rare design with four rows of diamonds creating this amazing piece of wearable art.
The round cut diamonds on this captivating ring creates an eye-catching appeal on any occasion. The high polish diamonds and the unique pattern make an elegant presence that passes a sparkling message to others. Elegant dress rings elevates your stature and look.