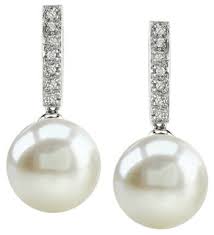 STUD01: Natural Pearl Diamond Earrings
The rare combination of beautiful natural pearls and stunning white diamonds. It is designed using traditional technology with latest blend. Our skilled craftsmen use filigree and signature engraving work to get a unique gesture.
These are the perfect gift for someone so special and near to your heart. The simple pearl pendant with a delicate sweep adds grace and make you look gorgeous by transforming any outfit look great.