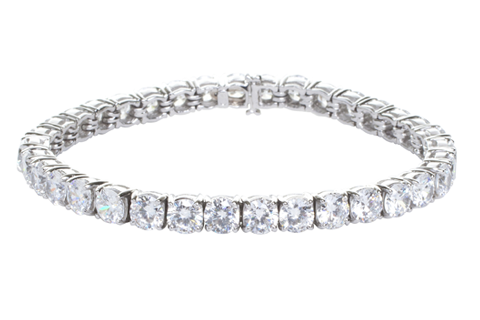 BRA01: Single Row Eternity Diamond Bracelet in Platinum
A glowing platinum bracelet that is ribbed with pure round style single diamonds. It shimmers with fine polished diamonds that are secured with the jaw type claws. The skilled perfection of single diamond line platinum bracelet will add a magnificent line of glamour to your wrist.
This gorgeous diamond bracelet is made up of fine white diamonds and a free flowing classic style of design with highly polished finish and a contemporary flair.