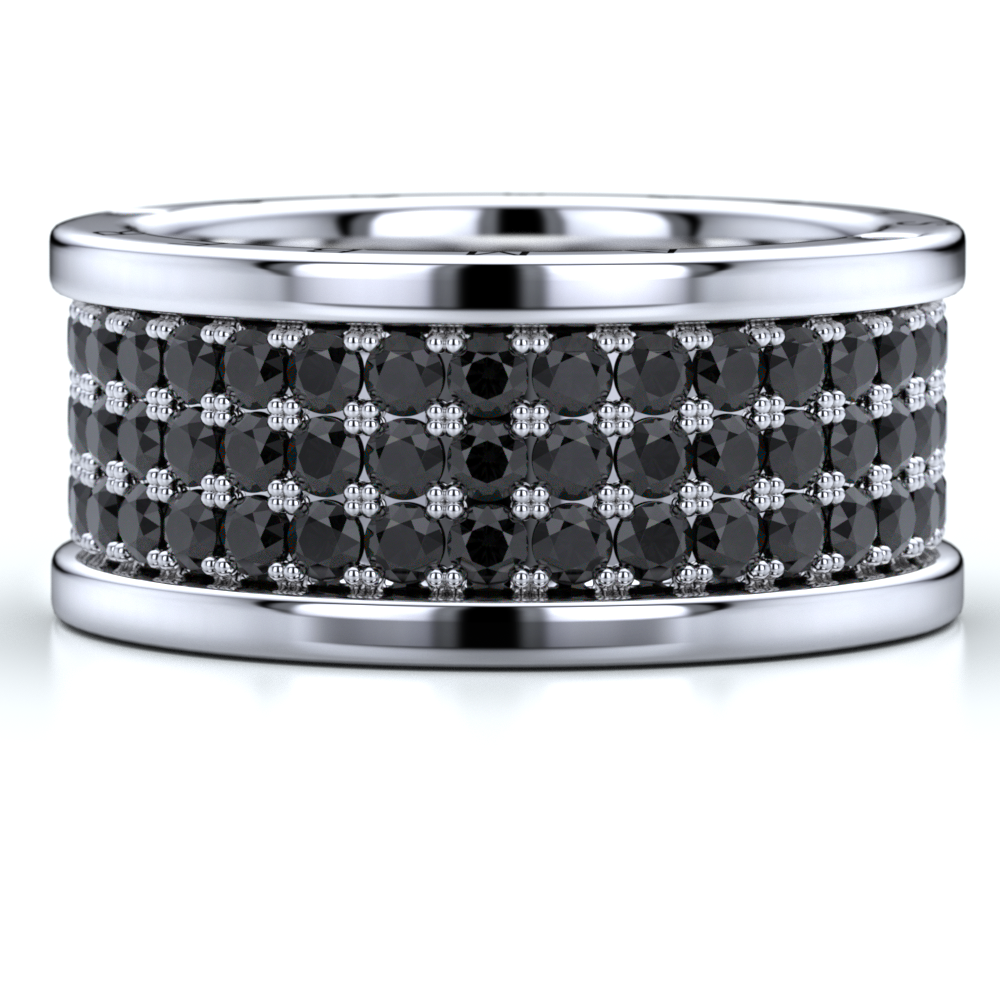 STG01: Three Row Black Diamond Wedding Ring
The wedding ring with triple line black diamonds wedding ring  placed in a case of platinum or white gold ring. The beautiful bold black diamonds are over layed in three layers with high polish finish. This model is a best wedding wear that adds elegance to your outfit. The design makes it so perfect that it can be worn on any type of occasion.
The glittering black diamonds with handsome brushed finish in a comfort fit white gold or platinum band.